Alloy Wheel Repair & Refurbishment Gloucester
Premium Powder Coating - Without The Premium Cost
Next Wheels & Tyres are Gloucester's ONLY Dedicated Wheel Refurbishment service centre. 
Our complete end-to-end services include:
Repair any size wheel from any brand and any model
Full Paint Strip to remove all paint damage and contaminates
Premium Powder Coating (Most Durable Finish)
Colour Change (including Custom Colours)
Diamond Cutting
Wheel Straightening
Crack Repairs / Welding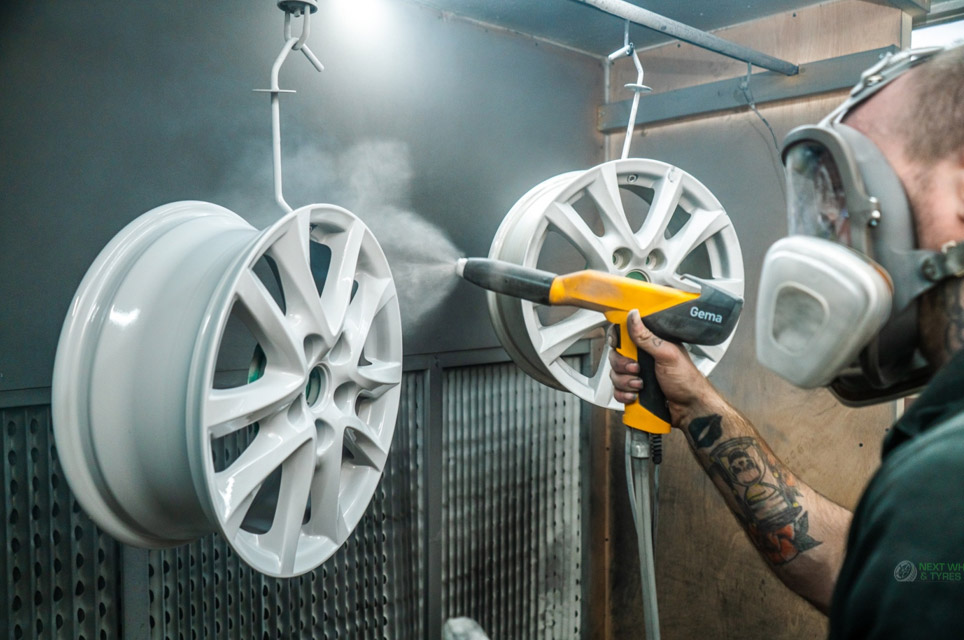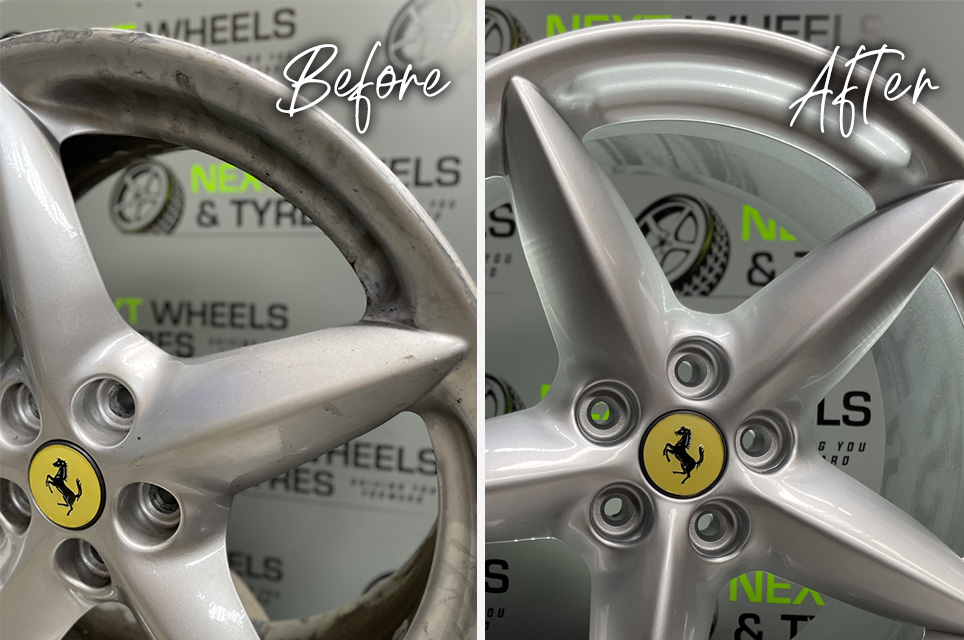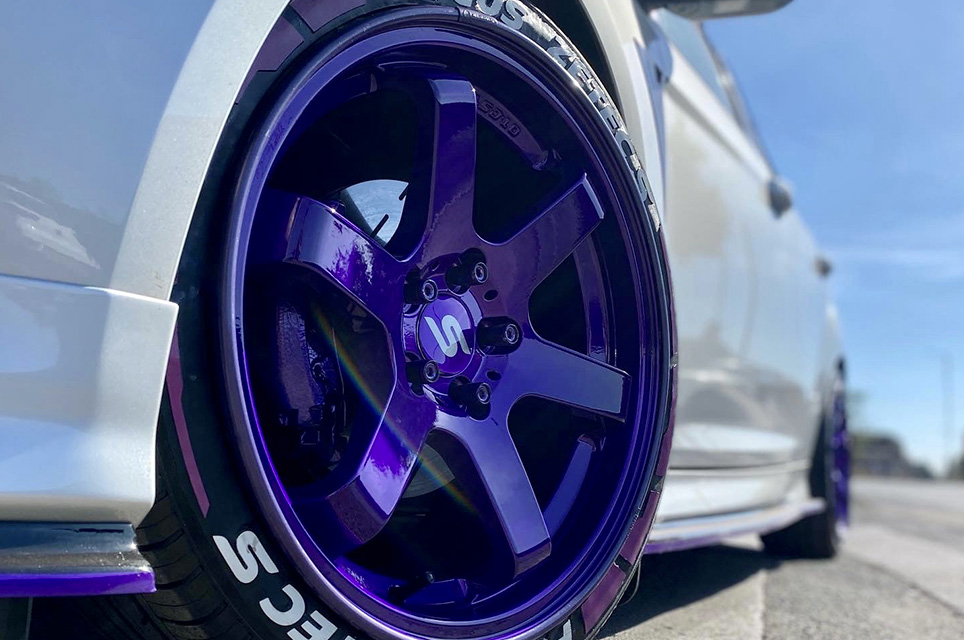 Powder Coat Wheel Refurbishment
The highest quality wheel finish you can get!
Powder vs Wet Spray, there's no comparison, there are many local wheel refurb options for you in Gloucester, but not premium powder coat finishing. At Next Wheels & Tyres, we're proud to offer a complete powder coat finish that we guarantee will last long and look amazing! 
Afraid you'll be without your car? No problem – whether you need a loan car or loan wheels to keep you on the road while we make your wheels look like new again are options you have with us.
Professional and Reliable Diamond Cut Finish in Gloucester
If your wheels have a diamond cut finish and you want them looking like new again, then you require a diamond cut service. 
At Next Wheels & Tyres, we've successfully diamond cut hundreds of wheels from, Mercedes-Benz to Range Rover, BMW, Porsche and many others. 
We have invested in the latest machine lathing equipment and everything is completed in-house at our Gloucester-based garage. We have extensive knowledge and experience in restoring alloy wheels back to a high-quality factory finish.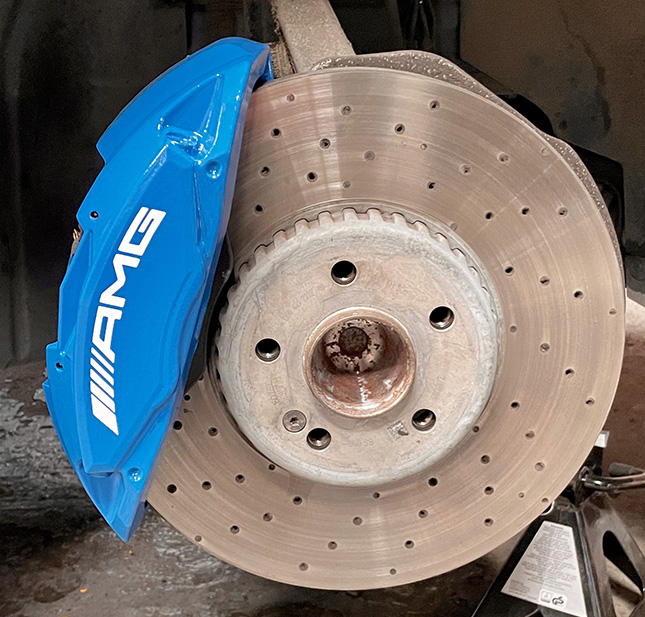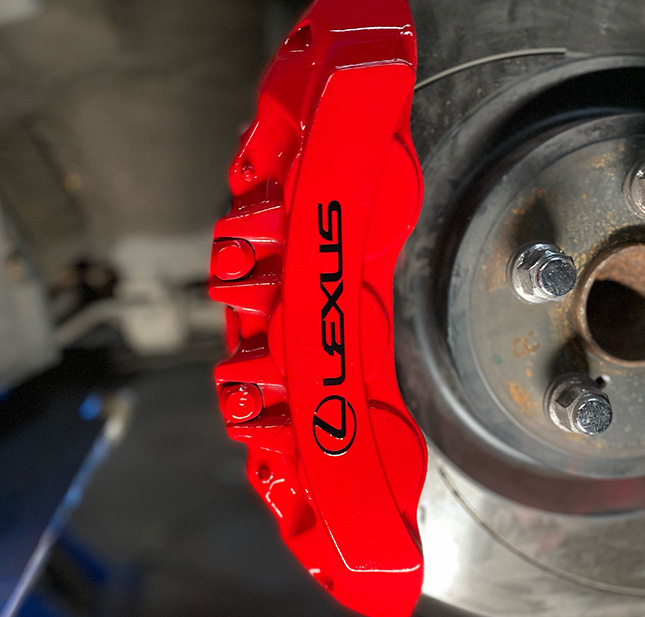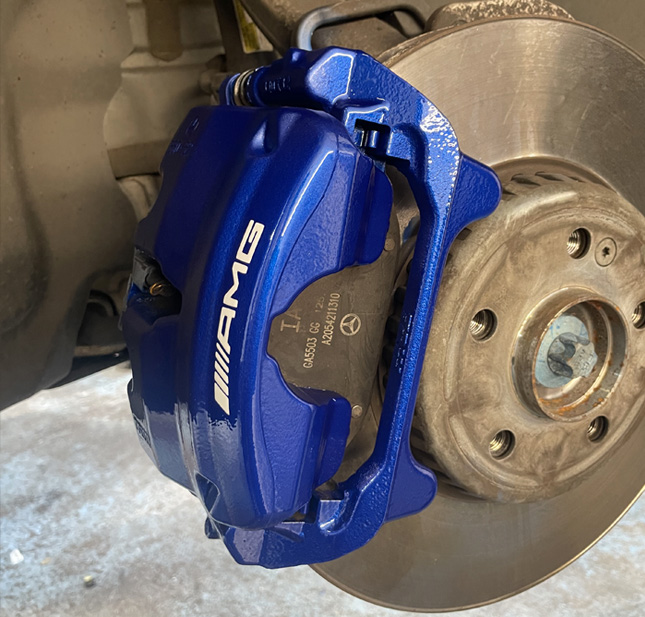 Calliper refurbishment & Re-Colour gloucester
Complete the look with your freshly refurbed wheels!
Add some character with a touch of luxury to your car with a calliper refurb. Fancy a colour change or to make them look like new again? We can give your callipers a new look with some fresh paint to compliment or add style to your ride! Using hard wearing heat-resistant paint, we can give you the long-lasting brilliance in any colour you want!
Using calliper specific paint and heat lamps for curing, you can count on us to give you the quality finish your car deserves. From anything custom or specific to factory original, you can trust us to get the look you want! 
Our calliper refurb service is completed same day. Just drop your car off in the morning and you'll be home in time for your dinner.
Crack, Buckle or damaged wheel repair
Rely on us to repair your wheels!
Buckled or cracked wheel? A cracked or buckled wheel is a time bomb for further damage to either the wheel, tyre or suspension components. To save yourself from a potential MOT failure, constant loss of air in the tyre or being stranded by the side of the road in Gloucester, get in contact and get your wheels repaired by our expert team – FAST!
We use specialised buckle repair machines to straighten out wheels and weld any cracks all in-house. Get your wheel booked in and get them back the same day!
"I have a BMW with run flat tyres, and my wheel had a large crack in it after going over a pothole, I found Next Wheels & Tyres online and gave them a call, they had my car in the same day and managed to get me back on the road the same afternoon! What a service!"  ⭐⭐⭐⭐⭐
Mark Hopkins, BMW Customer, Gloucester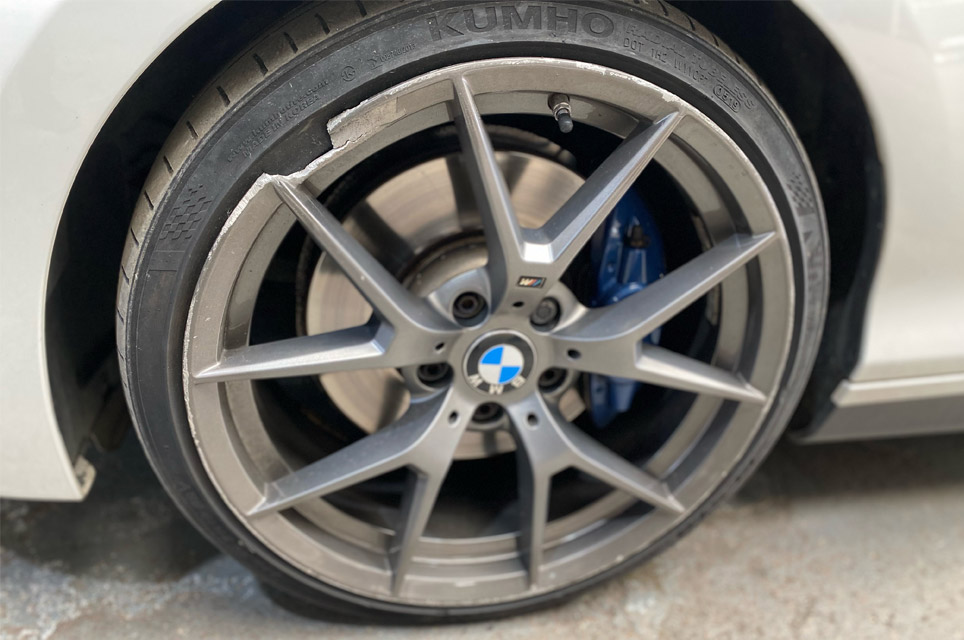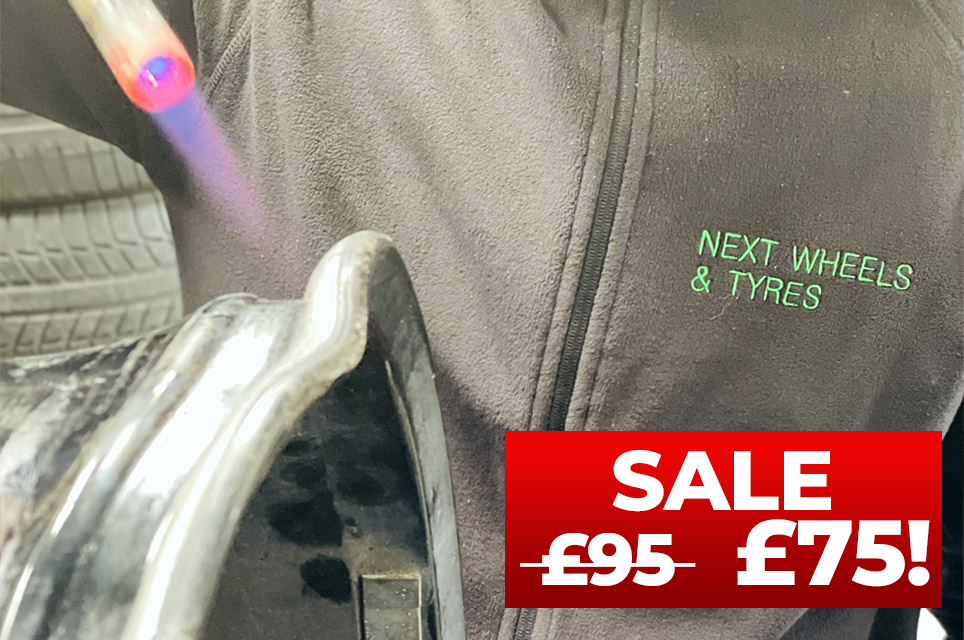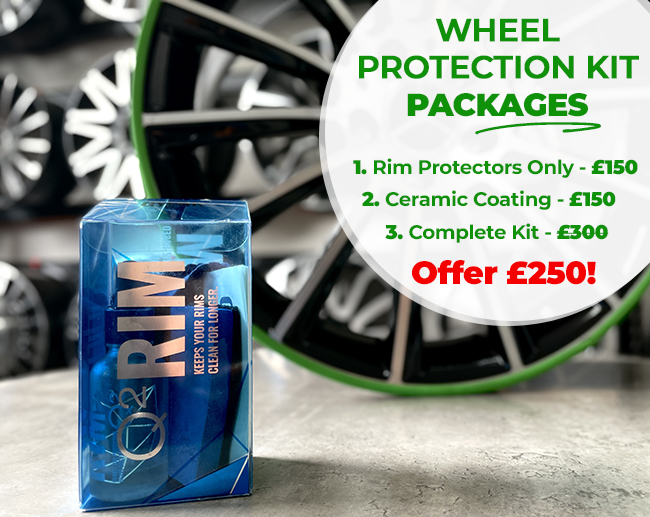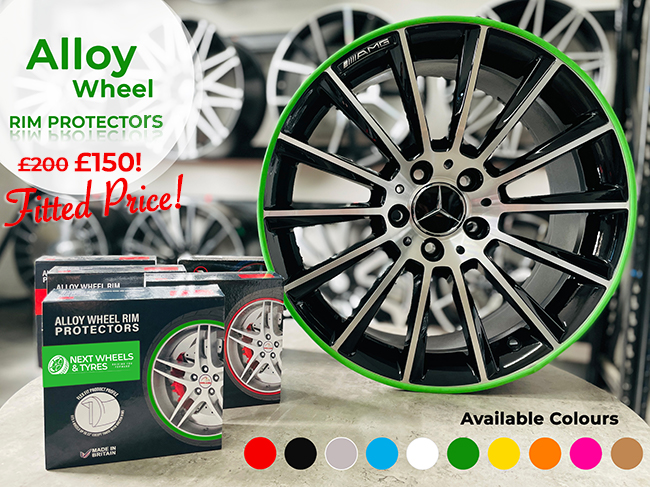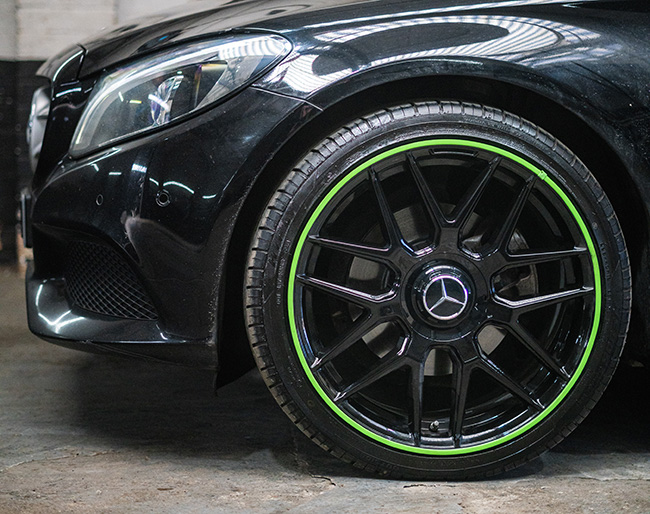 Rim Protection & Ceramic Coating - protect your newly refurbed wheels!
At Next Wheels & Tyres Gloucester, we offer extra protection for your brand-new wheels or freshly refurbished wheels. You have the choice to have rim protectors and or ceramic coating added to your wheels. A choice of colours for our rim protectors are fitted around the lip of the wheel that will help protect your freshly refurbed wheels from any future kerb damage, the cost of this is only £150.
Ceramic coating is highly recommended due to its protective properties applied to the whole wheel. Especially on refurbed or new wheels, ceramic coating is chemically bonded to the wheel to add an additional layer to the wheel giving it an extra glossier finish while being highly hydrophobic and durable giving it extra protection from dirt, brake dust, and road debris. It protects the wheels even more from damage and makes cleaning even easier! Dirt just falls off! Perfect!
"After getting my alloy wheels fully powder coated and refurbished, I wanted to ensure they were fully protected if I was to kerb the vehicle, low and behold 2 weeks later, my wife clipped the kerb and luckily the rim protectors did the job perfectly! " 
Michael, Mercedes A Class Customer, Gloucester